Christmas 500 Piece Puzzles
Say hello to your new favorite puzzle! Cavallini 500 piece puzzles come packaged in a 6.5" puzzle tube and a handy muslin bag to keep all the pieces together. Our plastic-free packaging is just another reason you'll love these charming puzzles.
Beautiful packaging and cheerful designs make these the perfect Christmas gift — for a friend or yourself!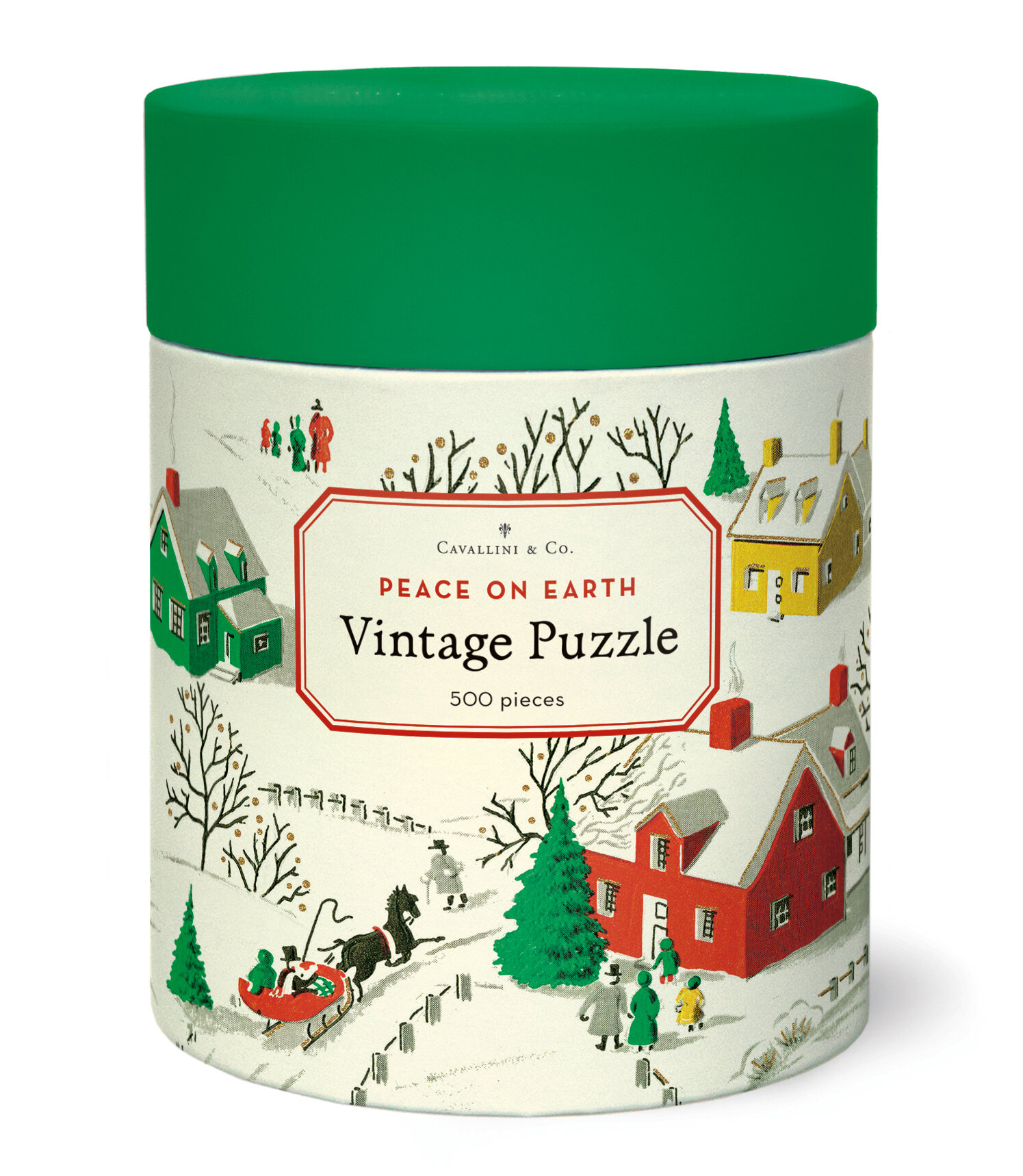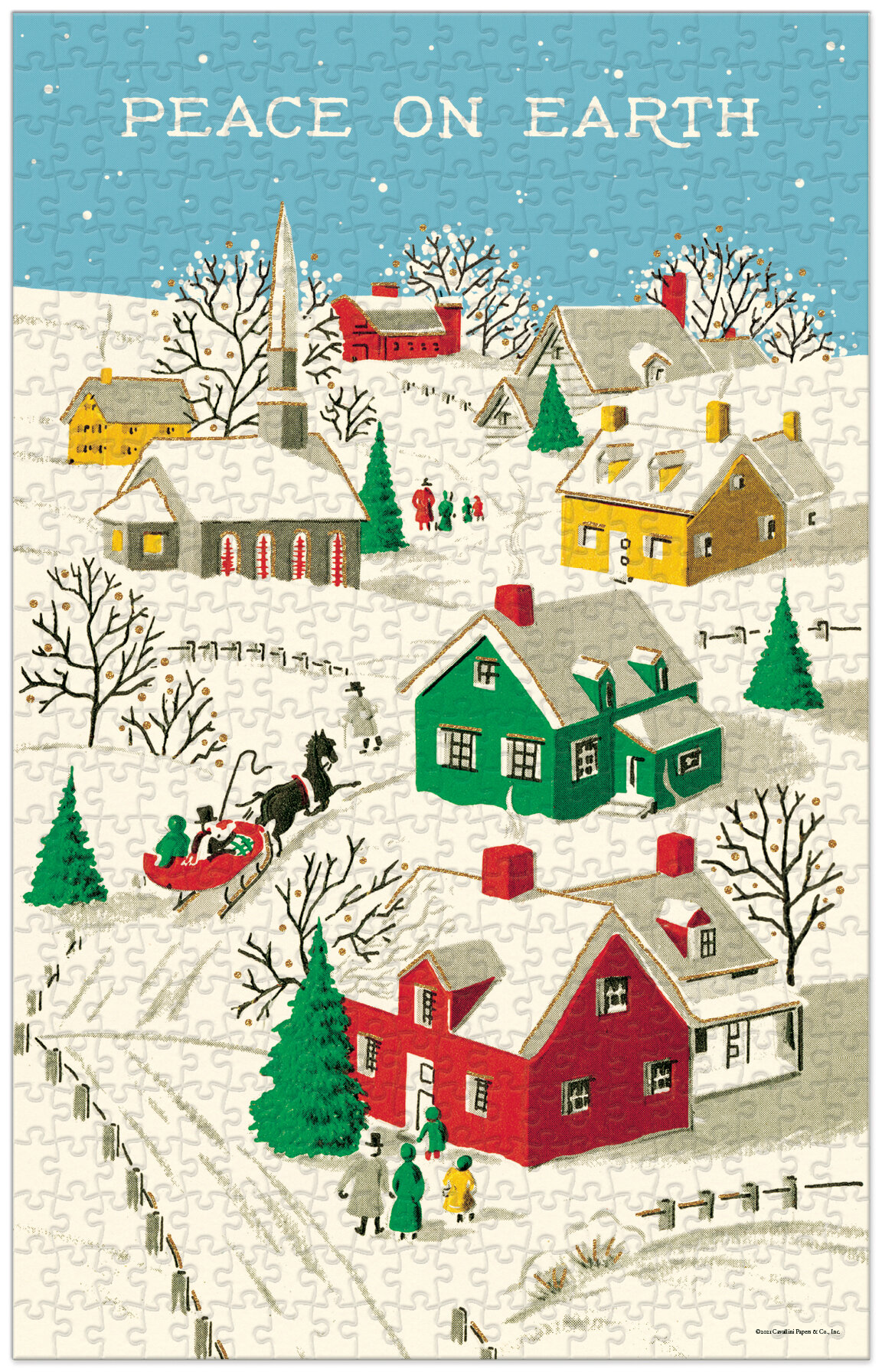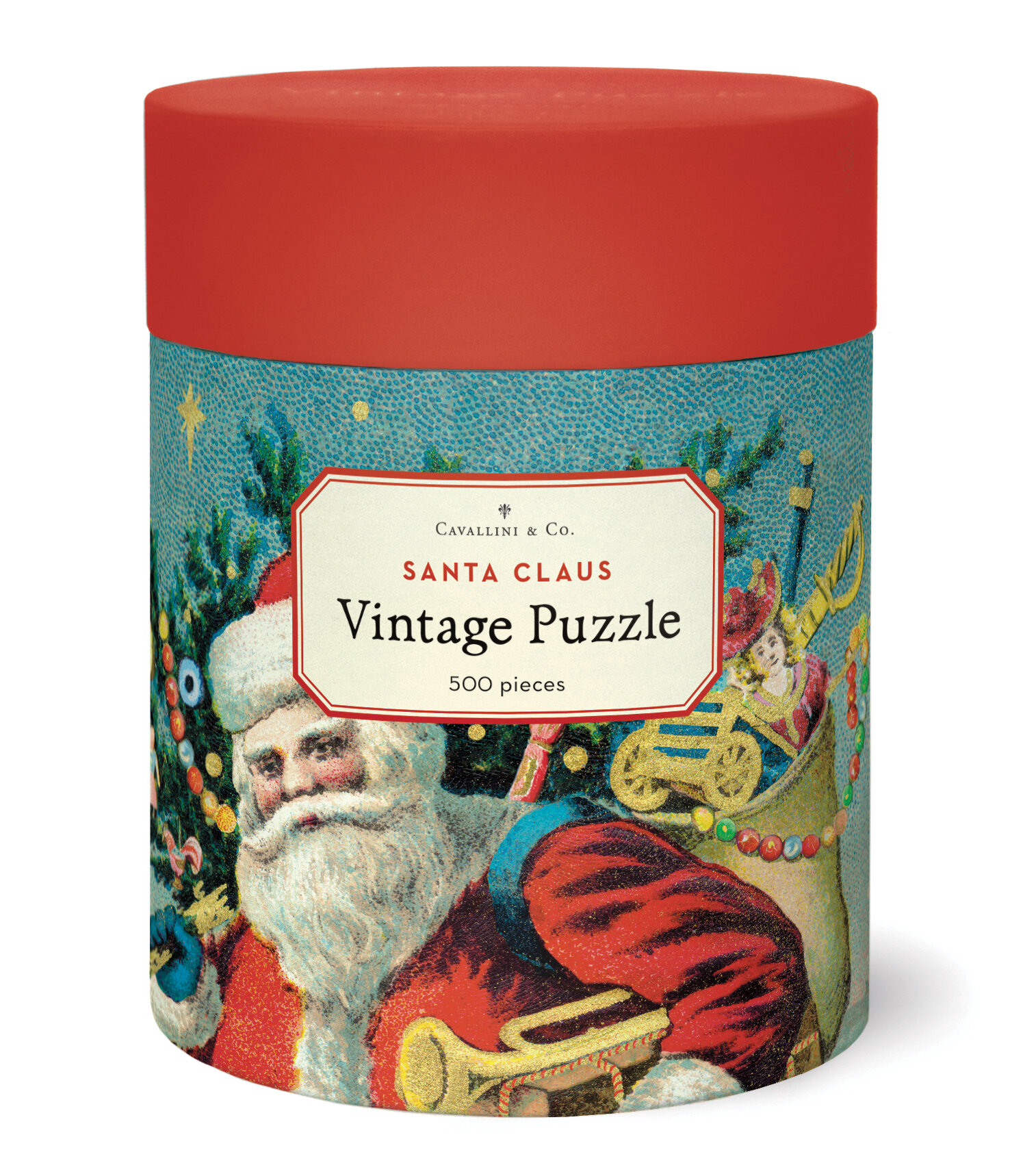 Christmas Tea Towels
Spread holiday cheer with these festive tea towels. Soft, absorbent, and made of 100% natural cotton. Featuring a convenient hanging loop made of cotton twill and packaged in a muslin drawstring bag.
Christmas Aprons
This festive apron features an adjustable strap and a convenient front double pocket to hold your tools, recipes and utensils. Made of 100% natural cotton and packaged in a muslin drawstring bag, these charming aprons make the perfect gift.
Christmas Napkins
Brighten up your dining table with these beautiful cloth napkins, made of 100% natural cotton. Each set includes four matching napkins packaged in a keepsake muslin drawstring bag. Designed with vintage images from the Cavallini archives.
Christmas Totes
Tote your Christmas gifts in style with these heavyweight cotton tote bags. Featuring an interior pocket and beloved imagery from the Cavallini archives, they're the perfect carry-all for the holiday season.
Decorative Wrap & Posters
Cavallini posters feature a nostalgic, vintage design that looks good however you use it. Frame it, hang it up with our Vintage Poster Kit or artfully wrap all your presents under the tree. Made of high quality Italian paper stock and measures 20 x 28 inches.
Gift Tags & Stickers
Cavallini Tags and Decorative Stickers are a must-have for any Christmas gift! Great for sealing envelopes or the finishing touch on those perfectly wrapped presents.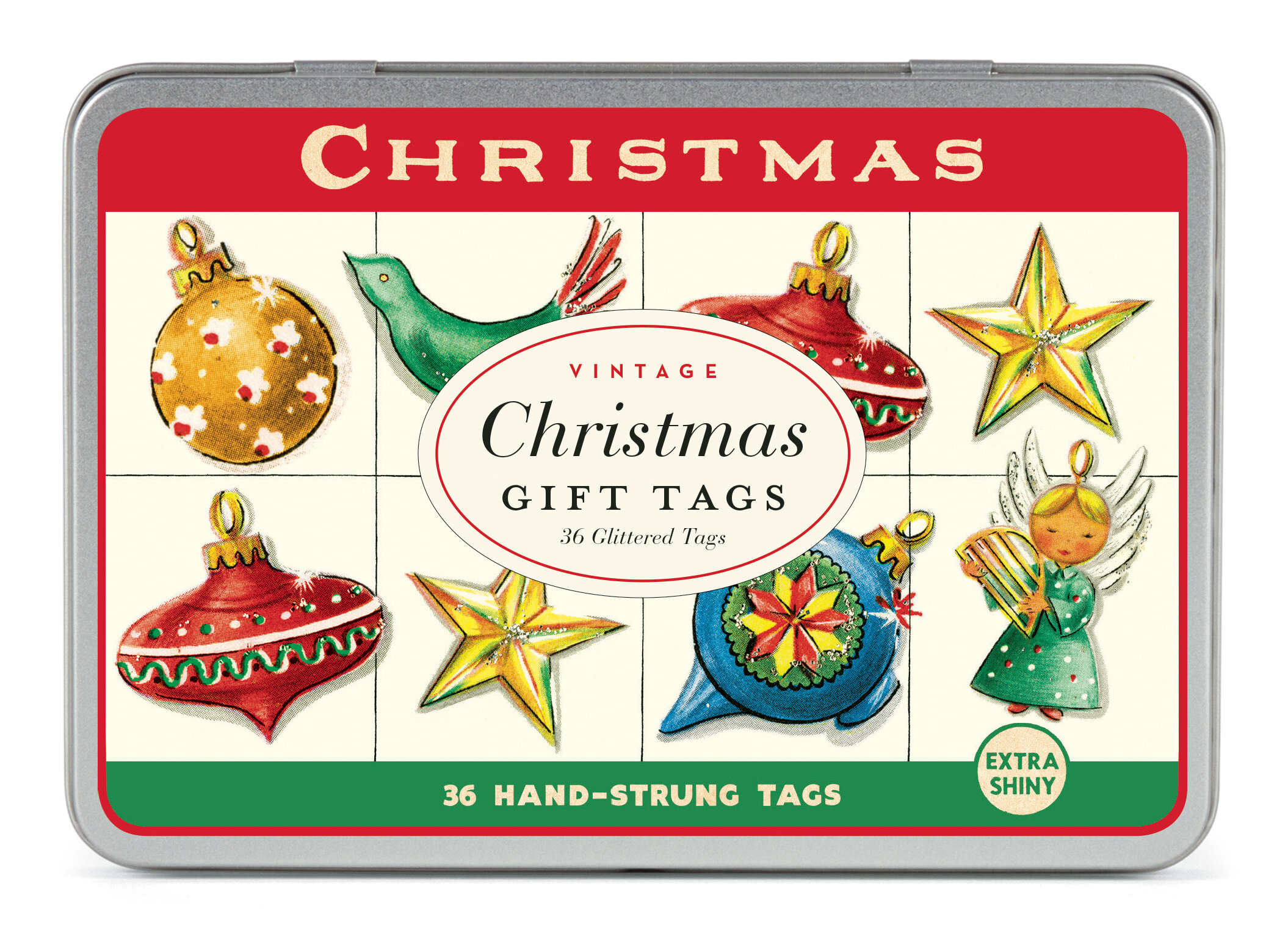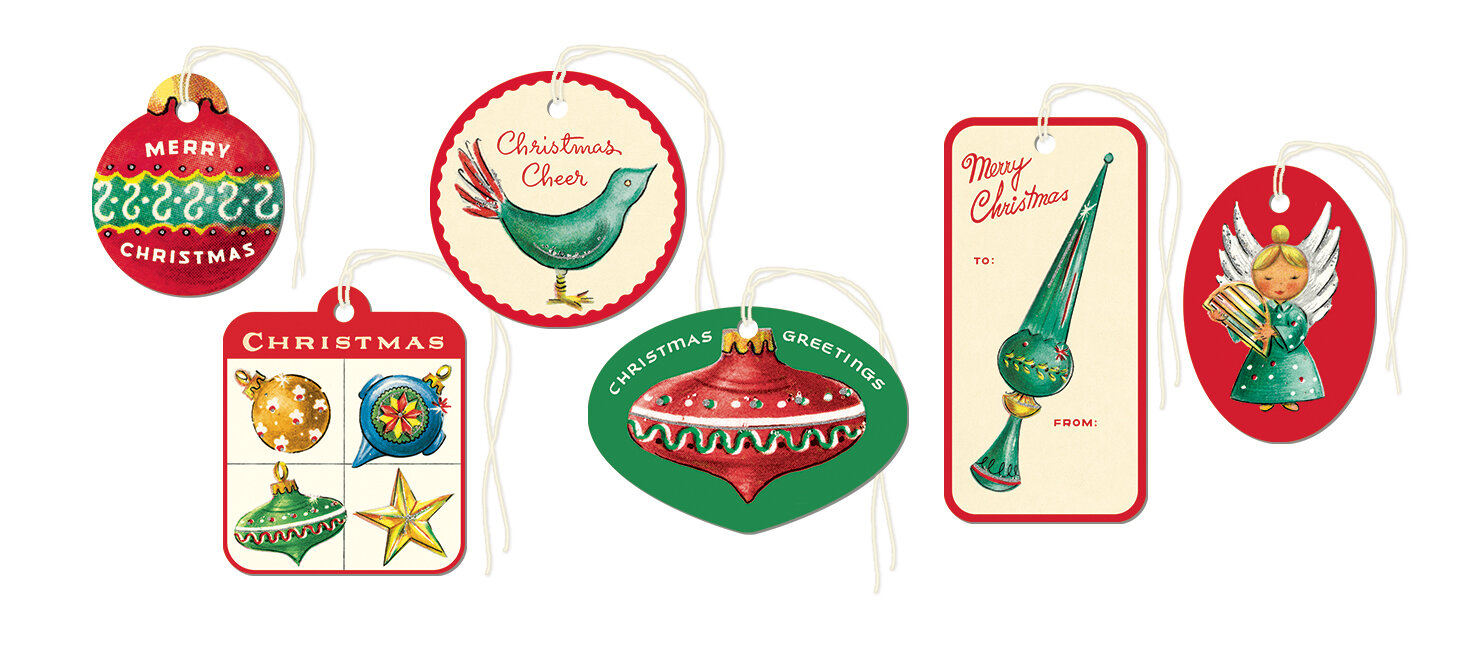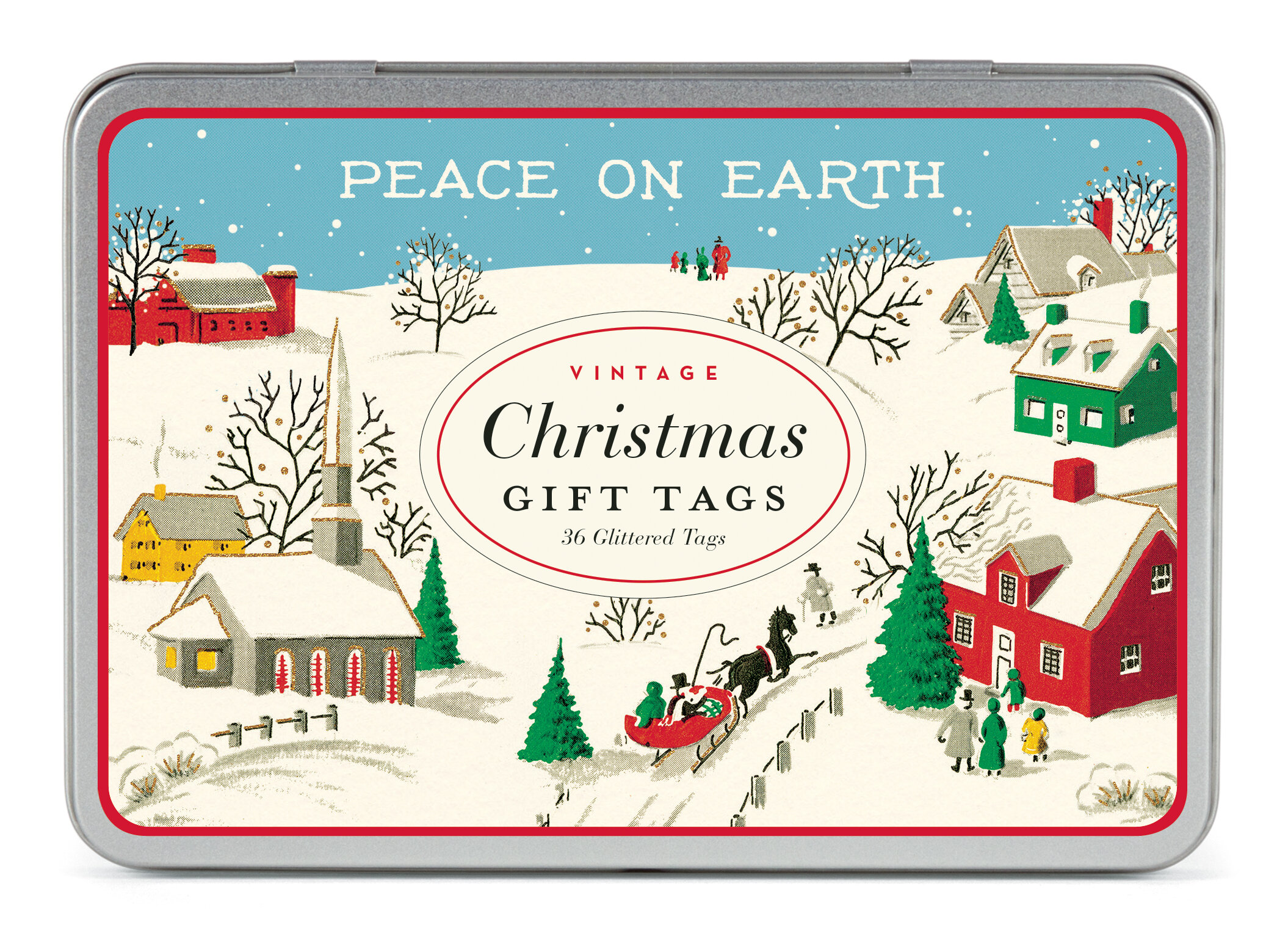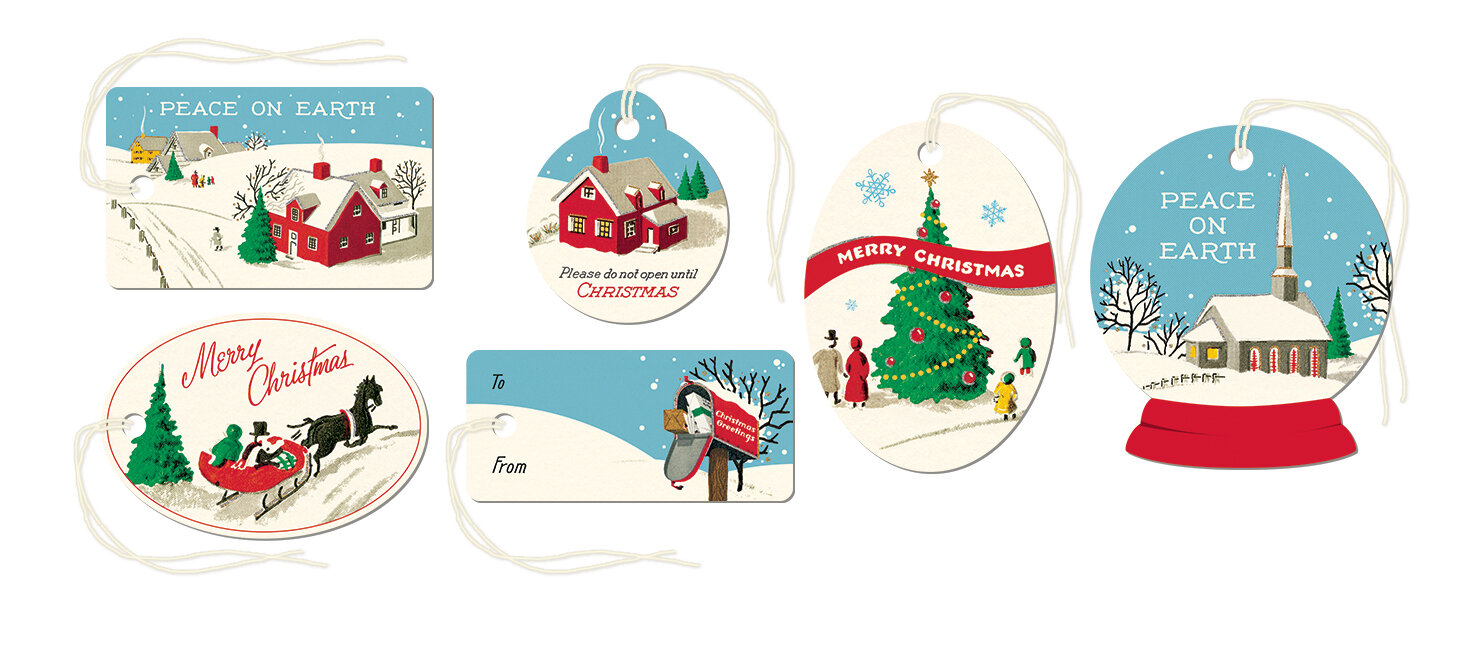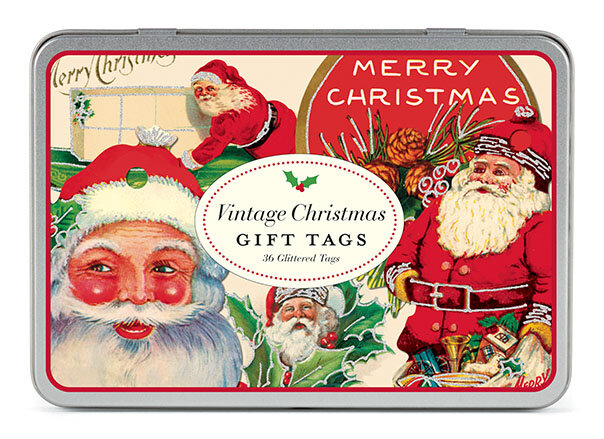 Holiday Cards & Postcards
Beautiful blank cards to spread Christmas cheer! Printed on Cavallini's signature Italian paper with a cream envelope.